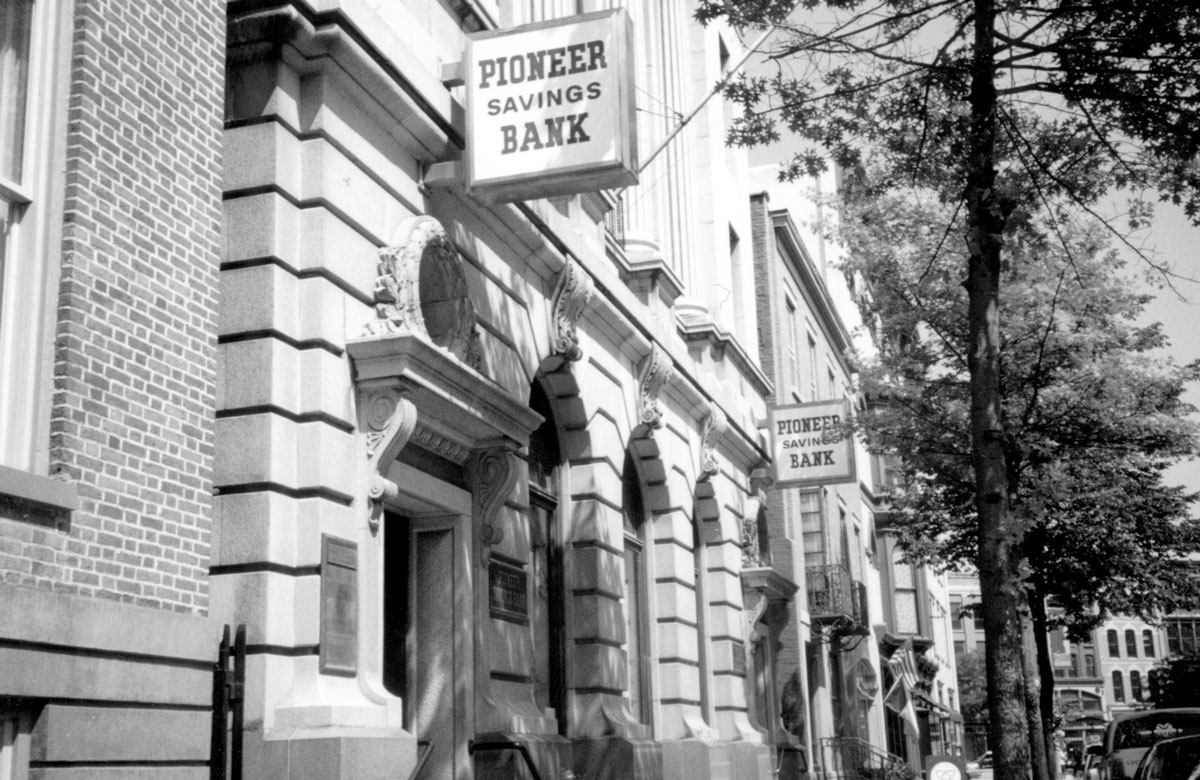 Founded for the financial strength of the community, Pioneer has been operating within New York's Greater Capital Region for more than 130 years, providing financial support to help people build a better life. Today, our values remain the same, holding firm to our belief that our customers, our employees, and our community come first.
Throughout this time, Pioneer has adapted our services while remaining a competitive and financially sound organization:
From a single office open one evening a week, to 22 branch locations and the construction of our new state-of-the-art Headquarters at the gateway of Tech Valley;
From our founding years when anyone could purchase a "share" in the savings association for the purpose of becoming a member and earning the privilege of borrowing capital, to today when Pioneer Bancorp, Inc. is publicly traded on the NASDAQ;
From supporting thousands of community efforts over the decades, to the establishment of the Pioneer Bank Charitable Foundation committed to "helping kids be kids".
Pioneer has always strived to expand our capabilities and reach to serve a larger community and create more jobs and opportunities for our neighbors.
Understanding the need to work together to lift each other higher, to surround customers with the products and services they need to be successful, and to continue to expand offerings to better fit the needs of our community, Pioneer began diversifying its services in 2016 to include Insurance, Wealth Management, and Employee Benefits, in addition to Banking.
Pioneer isn't just another financial institution. It's a group of local leaders and neighbors who actively pursue and promote the well-being of our communities. Our promise is to inspire progress one individual, one family, one business, and one community at a time.
Milestones in Pioneer's History: