Pioneer's Charitable Foundation
To achieve our mission of "helping kids be kids", we give to local charitable organizations that provide opportunities for and improve the lives of children in our communities. All administrative costs are covered by Pioneer, so 100% of the proceeds go directly to community-based organizations and non-profits. Your support of our Charitable Foundation helps build a better tomorrow for children today.


How We Give

Education & Learning opportunities
Food, shelter, & aid

school supplies

youth sports sponsorships
lifesaving services

wellness initiatives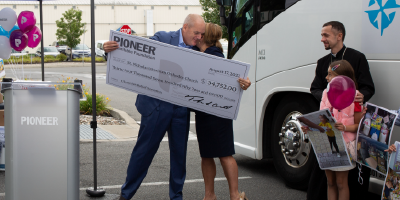 Charitable Requests
To make a charitable request, you must establish an employee link prior to the request being completed. The Pioneer team member can assist you with submitting your request to the committee for consideration.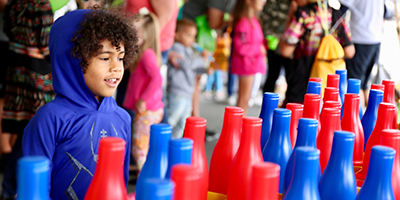 Foundation Events

Pioneer's Foundation hosts multiple events to raise funds for children within our community. Learn more about how you can attend these fun events while giving back.

Employee Involvement

Our employees know that community comes first and play an active role in our giving efforts through volunteer work, payroll deductions, and participation in fundraising events.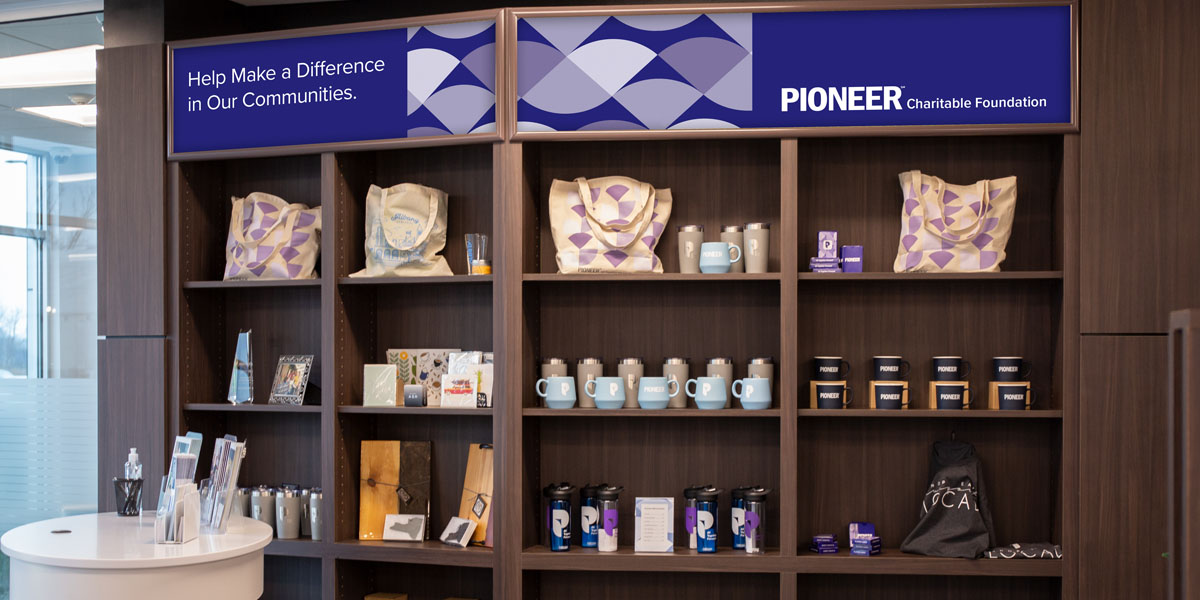 The Shops at Pioneer
The Shops at Pioneer is a convenient retail space within some of our branches featuring products from local businesses - and 100% of sales are donated to the Foundation.
Make a Donation
All administrative costs of the Foundation are covered by Pioneer, meaning 100% of your donation goes directly to charitable organizations within our community.
External Link Disclaimer: You will be linking to another website not owned or operated by Pioneer. Pioneer is not responsible for the availability or content of this website and does not represent either the linked website or you, should you enter into a transaction. The inclusion of any hyperlink does not imply any endorsement, investigation, verification or monitoring by Pioneer of any information in any hyperlinked site. We encourage you to review their privacy and security policies which may differ from Pioneer. If you click the link, it will open in a new window.
*The Pioneer Bank Charitable Foundation is a donor-funded, 501(c)(3) nonprofit.