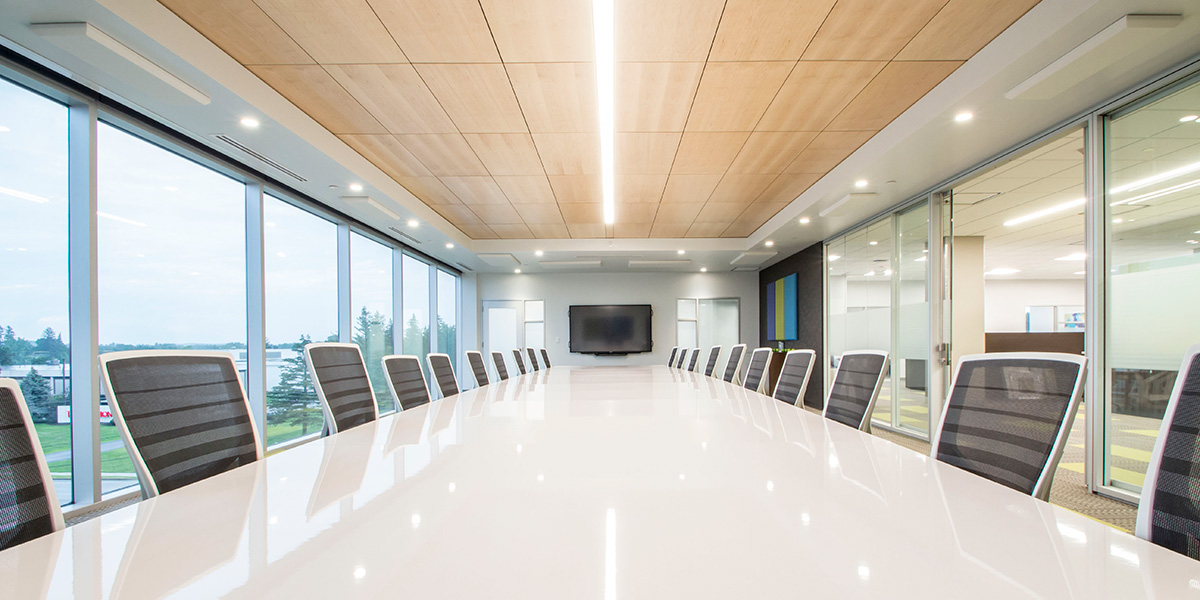 Board of Directors
Madeline (Lyn) Taylor - Chairman of the Board
Lyn was elected to the Pioneer Board of Directors on July 15, 2003. She currently serves on the Bank's Audit, Board Loan, Risk and HR/Compensation Committees. She also serves as a Director on the Board of Pioneer Commercial Bank. Lyn is a consultant to the Association Management Division of Capital Hill Management Services where she is involved in Business Development and Client Relations. Prior to this, Lyn spent seventeen years with the Albany-Colonie Regional Chamber of Commerce where she served in various executive level positions, the last seven years of which were as President and Chief Executive Officer of the Chamber. It is during her tenure as Chamber President that Lyn is credited with spearheading the "Tech Valley" initiative of the Capital Region and became a founding member of the Tech Valley Chamber Coalition. Lyn has a history of being involved in the community, serving on the boards of the New York State Economic Development Council, the Empire State Certified Development Corporation, the Albany Academy for Girls, Albany Memorial and Samaritan Hospitals and as a member of the President's Council of Russell Sage College.
She was appointed by former Governor George Pataki to serve on the Board of the Harriman Campus Development Corp. Lyn has been the recipient of several awards, including being named one of the "100 Women of Excellence" by the Women's Business Council of the Albany-Colonie Chamber, the Marketer of the Year by the American Marketing Association, Distinguished Leadership Award by the National Association for Community Leadership and was featured as a "Woman in the News" by the Women's Press Club of New York State. Lyn travels frequently between the East and West Coast, recently establishing residence in California with her husband Allen.


Eileen Bagnoli
Eileen was elected to the Pioneer Board of Directors on July 20, 2010. Eileen currently serves on the Bank's Board Loan, Risk and HR/Compensation Committees. She also serves as a Director on the Board of Pioneer Commercial Bank. Eileen joined Pioneer in 1972 and during her tenure held progressively responsible positions at Pioneer in retail branch management, marketing, human resources and operations. Eileen was named Executive Vice President and Chief Operating Officer in 2003 and promoted to President and Chief Executive Officer in June 2010. Eileen retired from Pioneer at the end of June 2013 after a 41 year career with the Bank.
Eileen was actively involved in the New York Bankers Association as well as the Independent Bankers Association of New York State. She served as a director and past board chair of the Commission on Economic Opportunity and the New York State Higher Education Services Corporation Board and additionally served for over twenty-two years on the board of the Helping Hands School. In 2008, she was honored for her distinguished career with the "Women of Excellence" award by the Albany-Colonie Regional Chamber of Commerce and in 2010 was the recipient of the Capital District Business Review's Women in Business Outstanding Executive award. Eileen currently serves on the board of WMHT. Eileen lives locally with her husband, Richard.


Donald E. Fane
Don was elected to the Pioneer Board of Directors on January 17, 2006. Don currently serves on the Bank's Audit, Board Loan, Risk and HR/Compensation Committees. He also serves as a Director on the Board of Pioneer Commercial Bank. Don is the President of Callanan Industries, Inc., a leading supplier of asphaltic concrete, aggregates, ready mix concrete and construction services in New York State.
Prior to being named President in 2014, Don held the position of Executive Vice President at Callanan. He also serves as President of Clemente Latham Concrete. Don is involved in and serves on various local boards including Hudson Valley Community College and the Lansingburgh Boys & Girls Club. He formerly served on the board of Seton Health Foundation, the Historic Troy 20/20 Group and the Troy Savings Bank Music Hall. He is the former Commissioner of the Spiegleltown Fire Company. In 1999, Don was bestowed with the "Uncle Sam Citizen of the Year" Award, in 2003 the Troy Police Benevolent Association's "Gold Shield Award" and in 2006 the Rensselaer County Boy Scout's "Good Scout Award". Don resides in Troy with his wife Lisa.


Stacey Hengsterman
Stacey was elected to the Board of Directors in January 2021. Stacey currently serves on the Bank's Governance & Nominating Committee and Board Risk Committee. As President and Chief Executive Officer (CEO) of Special Olympics New York, Stacey Hengsterman leads the largest Special Olympics chapter in the country and the sixth largest in the world. Prior to taking the role in July 2018, Hengsterman spent two decades shaping state higher education policy as a top advisor to the chancellor, Board of Trustees, and 64 campus presidents at the State University of New York (SUNY).
Drawing on what she's learned throughout a distinguished career in public service, and as a mother to a son with Down syndrome, Hengsterman has a set a vision for the future of Special Olympics New York that positions New York to be the most inclusive state in the country.
Special Olympics New York serves more than 67,000 athletes – children, youth and adults with intellectual disabilities. It provides year-round sports training and competition in 22 sports; partners with nearly 250 schools statewide to offer Unified Sports, where students with and without intellectual disabilities compete as teammates; and works to improve athlete health. Because all Special Olympics New York programming is provided free to athletes and their families, the statewide nonprofit also coordinates hundreds of fundraising events per year.
Hengsterman's vision includes recruiting and supporting the next generation of Special Olympics New York athletes and coaches; growing the Unified Sports movement; advancing a comprehensive health agenda; increasing awareness, engagement and understanding; and identifying new partners and philanthropic champions to support its athletes as well as its work to create unified, inclusive schools and communities across New York.
A Rochester, NY, native and a graduate of the State University of New York at Cortland, Hengsterman lives in Clifton Park with her husband Rick, a high school history teacher, and their three children, Jackson, Alex, and Lauren.


Shaun Mahoney
Shaun was elected to the Pioneer Board of Directors in April 2019 and serves on the Board Loan and Compliance Committees. For more than 30 years Shaun Mahoney has been passionate about Leadership Development. He is the Founder and CEO of the Mahoney Performance Institute and is the current Chairman of NextRidge, Inc. He has also served in a number of management and executive roles at private and public companies such as The Chase Manhattan Bank, Equifax, and Housecall Medical Resources.
As founder of the MPI, Mr. Mahoney has developed a continuum of leadership development programs from personal leadership for employees to rising managers through senior management. There are over 450 alumni of MPI's Leadership Programs in the Capital Region.
Mr. Mahoney is a board member for the Center of Economic Growth, NextRidge Inc., a member of the Albany 50 Group and the former Chairman of the Dean's Advisory Council for the Siena College School of Business. Mr. Mahoney is a graduate of Fordham University and is also a Chartered Financial Analyst (CFA).


Dr. James K. Reed
Dr. James K. Reed, president and CEO of St. Peter's Health Partners, was appointed to the Pioneer Board of Directors in April 2017. He has replaced Charles C. Freihofer III, whose term expired after 23 years on the Board of Directors. Named president and CEO of St. Peter's Health Partners upon the merger of Northeast Health, Seton Health and St. Peter's Health Care Services. Since that time, Dr. Reed has overseen the management and growth of the region's largest and most comprehensive not-for-profit network of high-quality, advanced medical care, primary care, rehabilitation and senior services.
Dr. Reed received his undergraduate degree in economics from Amherst College, then attended the Wharton School where he received his MBA. He has held a number of high level finance positions including Director of Corporate Finance at International Paper Company, and Director of Acquisitions and Divestitures at Union Pacific Corporation. He then went on to become the Chief Medical Officer of Northeast Health, ultimately taking on the responsibilities and title of President and CEO.


Edward Reinfurt
Dr. Reed is also a board officer of the Medical Liability Mutual Insurance Company (MLMIC), board and Executive Committee member of the CEG, board member of HealthNow New York Inc., and Capital Region Chamber of Commerce.
Ed was elected to the Pioneer Board of Directors on November 21, 2006. Ed currently serves on the Bank's Audit, Board Loan, Risk and HR/Compensation Committees. He also serves as a Director on the Board of Pioneer Commercial Bank. Ed was the Director of the Empire State Development Division of Science, Technology and Innovation (NYSTAR), retiring from this position in February 2014.
Prior to his appointment at NYSTAR, Ed was Vice President of The Business Council of New York State for twenty seven years. He also served in the capacity of Director of Government Affairs for both the Carrier Corporation and Associated Industries of New York State. During his career, Ed has spent considerable time on a wide variety of public policy issues. He was a member of the New York State Department of Health's Committee on Public Health Priorities, the Governor's Task Force to Restructure Employment, Health and Social Services, and the Accountability Team of the Labor and Education Department's joint committee reviewing the State's Workforce Development System. Ed served as past chair and board member of Northeast Health, Inc. and currently serves as Vice Chairman of "Kids Count" in Watervliet. Ed lives locally in Albany.
Executive Management
Thomas Amell - President/Chief Executive Officer & Board Member
After graduating from Siena College in 1989, Tom accepted a position at a local bank, beginning what would become a very successful career in banking. Tom has worked in different areas of banking including retail and commercial, sales management and executive leadership. He began at Pioneer in August 2012. As President and CEO, Tom's primary role is to provide executive level leadership to the team by helping to develop strategy, motivate employees and to remove barriers so people can be successful. He is passionate about building an organization that is centered on employee engagement and customer loyalty.
Among the many awards Tom has achieved throughout his career, the ones that stand out for him include the Albany Business Review's "40 Under 40", the AMA of NY Capital Region Chapter's "Marketer of Excellence", Hudson Valley Community College's "Otto V. Guenther Career Achievement Award", the Big Brothers'/Big Sisters' "Spirits of September Honoree", the 2015 Champion for Children Award from Northern Rivers and the 2018 Legacy Award from the Northeast Kidney Foundation.
Tom is currently a member of the 50 Group, the past chair and member of CEG, trustee of Siena College Board of Trustees, chair of the Independent Bankers Association of New York, and a board of director of the New York State Bankers Association.
Tom earned a BS in business administration at Siena College and a master's degree from SUNY Albany in 1992. He resides in Ballston Lake with his wife, Chris, and son, Jake, and enjoys skiing, golfing and spending time with friends and family.


Frank Sarratori - Executive Vice President, Chief Administrative Officer, General Counsel & Board Member
Frank started his banking career in a private legal practice where he worked in real estate financing and banking regulation. His position with Pioneer was a natural progression of that experience based on his years of representing the Bank in private practice. He considers the day he became a part of the Bank one of his professional highlights; a position that continues to challenge and inspire him.
As a member of the executive management team, Frank is the Board appointed Bank Attorney, Frank is responsible for the oversight of the daily administration of the Bank, as well is the acting Chief Information Officer. Frank oversees Board Governance, Deposit Operations, Retail Loan Operations, Risk, Compliance, Fraud & Anti-Money Laundering (BSA), Information Security, The Office of Project Management, Information Technology, and Legal and Facilities Departments. In that capacity, Frank also administers all business services agreements and provides general counsel to the Bank. In his tenure at the Bank, Frank managed the construction of the Bank's new Headquarters, works extensively on branch acquisitions, branch redevelopment/innovation, bank real estate transactions, and all leasing and tenant relationships including project management of all bank strategic initiatives, including mergers and acquisitions. Frank is a frequent lecturer on mortgage finance and real estate law for various trade associations and board governance.
Frank graduated from the University at Albany, cum laude, with a BA in political science and a minor in communications. He graduated Albany Law School and was admitted to the New York State Bar in 1991. Frank also received a degree from the National School of Banking with honors.
Active in the community, Frank serves on many boards, including: past chairman and member of the executive committee of the board of the Unity House of Troy, chairman of the Hudson Valley Community College Foundation, past co-chair of Mortgage Finance for the New York State Real Property Law Section, past co-chair of the Compliance Peer Council for the Independent Bankers Association of New York State (IBANYS), and past board member and treasurer of the Troy Community Land Bank Corporation, and past board member of the Rensselaer County Historical Society.
Frank lives in Loudonville with his wife, Chrissy, and their three children, Isabella, Ellianna and Roman. An active father, he shares in his children's hobbies and passions, but enjoys spending time together most of all.


Jesse Tomczak - Executive Vice President & Chief Banking Officer
Jesse brings 18 years of financial experience to his role at Pioneer, having managed virtually all disciplines within the financial services industry, including commercial lending, retail branch banking, and investment banking.
As Chief Banking Officer and a member of executive management since 2013, Jesse is responsible for the retail network and commercial development. He describes himself as a "very hands-on executive," spending a great deal of his time with the frontline individuals, the folks who have first-hand interactions with our customers. He enjoys bringing the Bank's strategic vision to the individuals ultimately responsible for delivering that vision to the public. He lists the highlights of his banking career as those moments when his team members' accomplishments exceeded their expectations. Those moments continue to motivate him to give his all each and every day. Jesse received a bachelor's degree in industrial management and human resource management from the University of Akron.
Jesse volunteers for Junior Achievement, local church events, and the Schenectady City Mission. He is very involved in his children's school life through volunteering, coaching, and chaperoning field trips. Jesse lives in Saratoga Springs, with his wife Amanda, four kids, two dogs and too many cats. He likes to spend time with his family, loves the outdoors, and can never get enough football (either watching his boys or the Dallas Cowboys).


Robert J. Nichols - Executive Vice President & Chief Credit Officer
Robert began his commercial banking career after college, completing an 18-month comprehensive management training program in Washington, DC. Rob proceeded with a banking career that included both line and management positions in Commercial and Industrial Lending, Commercial Real Estate and Municipal Banking, and Not-for-Profit Investment Banking. Prior to Pioneer, he was previously the Commercial Banking Director for KeyBank, upon Key's acquisition of First Niagara Bank. Rob began his career with Pioneer in 2019 as the Senior Vice President of Commercial Development, overseeing the Bank's commercial sales and relationship management activities. Following his work with the Commercial Team, he joined the executive management team in 2020 where he currently serves as the Chief Credit Officer. Rob is responsible for bank-wide credit quality, residential and consumer lending, collections, and loan operations.
Mr. Nichols received his Bachelor of Arts degree from the University at Albany and his Master's Degree from Union Graduate College. He has also completed employer-sponsored Advanced Leadership and Development programs through Babson College and Harvard University.
Rob is actively involved in the community, including serving on the board of directors, the audit committee, and the Executive committee of the Capital District YMCA. Rob is passionate about entrepreneurship and mentorship of start-up companies. He is an active angel investor, both individually and as a member of the Eastern NY Angels investment fund. Rob has also served as a multi-year judge of the NYS Business Plan Competition.


Susan Hollister - Executive Vice President & Chief Human Resources Officer
Susan joined the Pioneer Executive team as EVP, Chief Human Resources Officer in 2016. Prior to joining Pioneer, Susan held the position of Senior HR Manager for First Niagara Bank, Chief Human Resources Officer for Hudson River Bank & Trust Co. and Chief Human Resources Officer for National Savings Bank of Albany.
At Pioneer, Susan is responsible for the development and implementation of a human resource strategy in support of the overall business plan and strategic direction of Pioneer. Susan holds a degree in Business Administration from the State University of New York and a Senior Level Certification through the Society of Human Resources Management. Additionally, Susan co-chairs the Pioneer Bank Charitable Foundation and serves on the board of directors for the Northeastern New York Chapter of the Cystic Fibrosis Foundation. Susan resides in Kinderhook, with her Husband. They have two grown children.


Patrick Hughes - Executive Vice President & Chief Financial Officer
Patrick joined Pioneer in November 2016 as Chief Financial Officer. In that role, Patrick is a member of executive management where his responsibilities include strategic planning, as well as overseeing all financial operations of the Bank and its subsidiaries including asset liability management, financial reporting, accounting, and tax. In addition, he advises the Board of Trustees and management on the Bank's on-going financial performance, as well as forecasting future operating results.
Patrick comes to Pioneer with considerable industry expertise. He has garnered a professional reputation for developing organizational vision and future growth, as well as reviewing and executing strategic initiatives and best practice approaches to company operations. Prior to joining Pioneer, Patrick spent 20 years with UHY Advisors / UHY LLP, one of the nation's leading professional services firms, where he was a trusted advisor to a variety of clients in the public and private sectors while specializing in the financial services industry. For the last 10 years with the firm he served as a Managing Director and Partner, during which he oversaw the firm's National Financial Services practice.
Patrick is a Certified Public Accountant and also holds the Chartered Global Management Accountant designation. He is a member of the American Institute of Certified Public Accountants and New York State Society of Certified Public Accountants. Patrick earned a Bachelor of Science degree in Accounting from the State University of New York, College at Brockport. Among the awards that Patrick has received throughout his career, one of the most memorable achievements was being named one of the region's rising stars with the "40 Under 40" award from the Albany Business Review.
Patrick is actively involved in the community and currently serves on a number of local boards including Vanderheyden Hall and Siena College. Patrick is a lifelong Capital Region resident and resides in Brunswick. He enjoys spending time with his kids, biking, and the outdoors.


Kelli Arnold - Executive Vice President, Chief Sales Enablement & Financial Services Officer
Kelli joined Pioneer with diverse experience in the finance sector.  In her past roles she has lead multistate teams focused in commercial, health care, not-for-profit and municipal banking in addition to community development activities and CRA regulatory compliance in banks such as KeyBank, First Niagara, and HSBC. While she has a long tenure on banking, Kelli spent the first ten years of her career in health care regulatory, capital, and policy work, after receiving a Bachelor of Arts degree from the SUNY Oswego and an MBA in Health Care Administration from Union Graduate College.
At Pioneer, Kelli serves as the EVP, Chief Sales Enablement & Financial Services. She is responsible for developing a cohesive, dynamic sales enablement process built on the client experience.  In addition to leading this effort across all business lines, Kelli will have direct leadership for the Insurance, Employee Benefit Sales, Wealth Management and oversight of Salesforce.
Kelli is passionate about community involvement and mentoring young professionals. She is active in various community organizations. She is currently the Chair of the Board at SEAT Center, Schenectady and has served on the boards for of Interfaith Partnership for the Homeless, Rensselaer Regional Chamber of Commerce, Capital Affordable Housing Funding Corporation, Catholic Health of Buffalo, and CenterState CEO.  She mentored numerous your professionals though various bank and community based channels.
A lifelong resident of the Capital Region, with the exception of a year in Ireland, Kelli currently lives in Latham with her fiancée, Gene. She enjoys hiking and snow shoeing in the Adirondacks, visiting MLB parks (especially when the Red Sox are playing) in addition to travel, Peloton workouts, and spending time with friends and family.