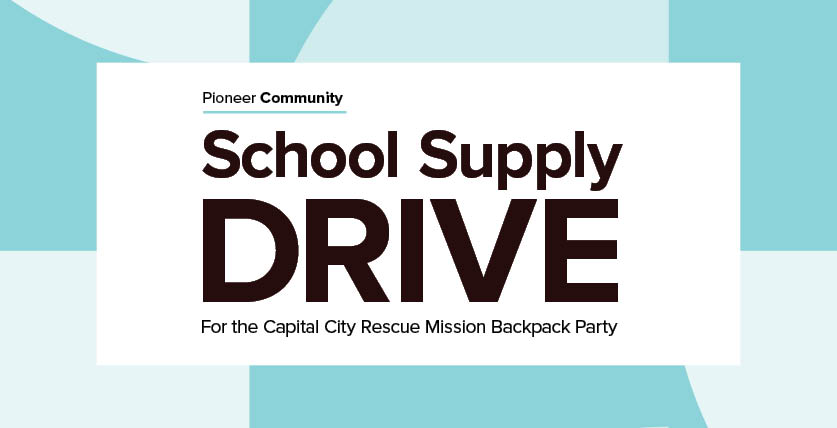 Join Pioneer in providing essential school supplies to students in our communities as they prepare for the new school year ahead. Donate new or unused school supplies at any one of our 22 branches to help us provide filled backpacks for elementary, middle, and high school students.
Collection begins Monday, July 17th, and ends Friday, August 11th!
What We Need:
Pens

Pencils

Pencil Sharpeners

Pencil Cases

Crayons

Colored Pencils

Highlighters

Markers

Glue Sticks/Bottles

Hand Sanitizer

Wipes

Loose-leaf Paper (wide-ruled)

3-ring Binders (1-inch)

Notebooks (composition & spiral)

Pocket Folders

Erasers (all types)

Scissors (round-tipped)

Rulers
Where It Goes:
School supplies will be distributed by the Capital City Rescue Mission during their annual Backpack Giveaway Party.
The Capital City Rescue mission provides vital food, shelter, clothing, medical and faith services for people in need in the community.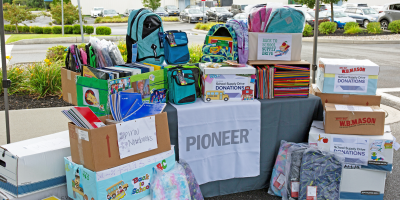 2022 Donations to the Capital City Rescue Mission