Test your Financial Literacy
The term financial literacy continues to float around media as a highly common term. But do we really understand the true meaning of the term? Let's define it for safe measure. According to Investopedia, financial literacy is the "education and understanding of various financial areas including topics related to managing personal finances, money, borrowing, and investing."
So why is it so important? Without having a base level of financial knowledge, it is difficult to make informed decisions when it comes to your own finances.
It may or may not be surprising to you, that a six question financial literacy quiz conducted during the 2018 National Financial Capability Study (NFCS), showed that 61% of respondents were unable to answer more than three questions correctly.
In New York State, the average answers correct was 2.9. How did you do? If you didn't rate where you thought you would, we've put together some helpful resources to boost your financial literacy.
Explore our blog to gain even more information to help you master your finances.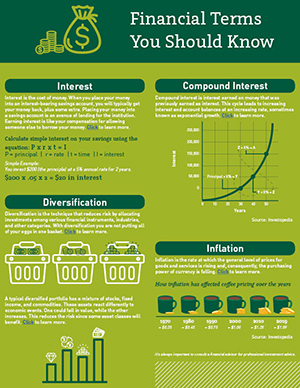 *Click on helpful resources to print the above resource guide.
 It's always important to consult a financial advisor for professional investment advice.
The material provided on this website is intended for informational purposes only. Links to other web sites are provided for reference and do not constitute a referral or endorsement by Pioneer or its affiliates. Please note that such material is not updated regularly and that some of the information may not be current. It is recommended that you consult with a financial professional for assistance regarding the information contained herein.