Most Popular Home Improvements (Infographic)
Home improvement spending has grown more than 50 percent in the United States over the last ten years. According to a recent report from the 
Harvard Joint Center for Housing Studies
, homeowners who are 55 and older are the major force behind the increased spending. What home improvements are people spending their money on? The following 10 categories were the most popular.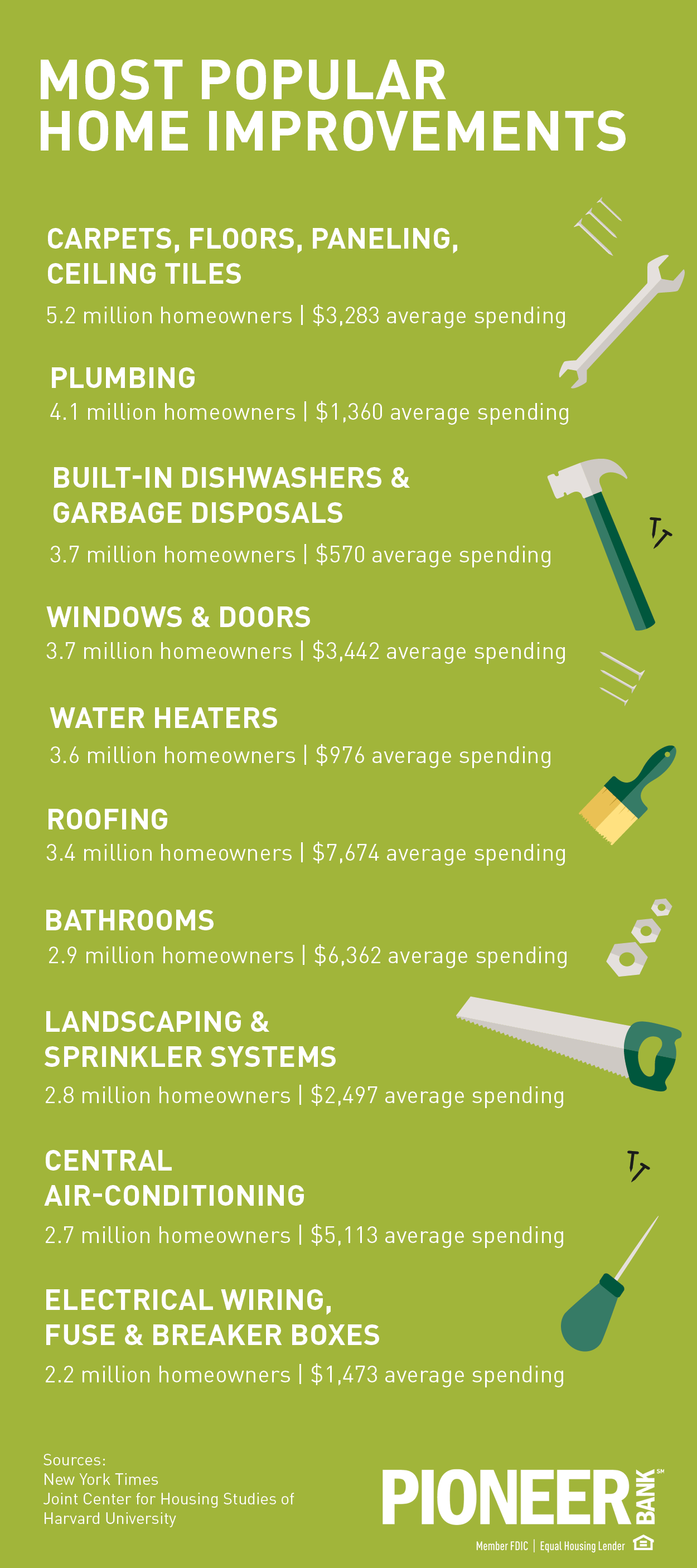 Are you ready to bring your home improvement ideas to life? Take the first step toward your dream home with a Home Improvement Loan, 
Home Equity Line of Credit, or Home Equity Loan
 from Pioneer. Speak with a branch representative or visit our website for more information.
The material provided on this website is intended for informational purposes only. Links to other web sites are provided for reference and do not constitute a referral or endorsement by Pioneer or its affiliates. Please note that such material is not updated regularly and that some of the information may not be current. It is recommended that you consult with a financial professional for assistance regarding the information contained herein.